Just Listed Townhomes & Condos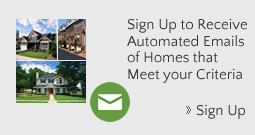 Condo/Townhome Buying Guide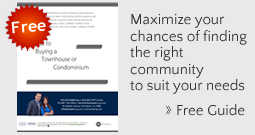 ABCs of Condo/Townhome Living
Praise / Our Reviews

You really made us feel Comfortable choosing our new home and moving forward with all of the stuff that needed to get done.

"Thank You So Much Rahul! Jay and I really appreciate your hard work, as well as the hard work of Smitha, Neelu and your entire team to get us into our new home. You were a fantastic source of calm during this whole process. You really made us feel comfortable choosing our new home and moving forward with all of the stuff that needed to get done afterward. We can't say enough how grateful we were to work with you." - Nina and Jason
We cannot Thank You Enough for being 100% there for us when Times got Tough. You are Truly the Best as What you Do.

"There are no words to thank you for all you did during the process of selling and buying our new house. You were not just a realtor, but a friend, therapist and confidante during a very stressful time. We cannot thank you enough for being 100% there for us - even when times got tough. You are truly the best at what you do. We send you a million thanks and all the best in the future. You are a wonderful person and will always be so appreciative for all you have done." - The Spitzers
They are Truly Great Realtors to work with!

"We are very much satisfied with Rahul and Smitha's service. We found them highly professional, responsive, efficient, knowledgeable, trustworthy throughout our home search process. They were there at each step whenever we sought their advice which we found very impressive. They listened to what we wanted and helped us find the beautiful home. They are truly great realtors to work with! I would recommend them to anyone" - Nirav and Meghana
Smitha is the Best Realtor. She Truly Puts the Customer First.

"Smitha is the best realtor. She truly puts the customer first. She listens to what the customer needs and puts the customer first. We have used her numerous times and with each transaction, she has worked hard to make the process as seamless as possible. She is also very accessible. Selling or purchasing a home can be very stressful. Knowing that she is just a phone call away helped us get through a difficult time." - Nicholas and Fatima
Without a doubt I will recommend Rahul to anyone who is looking to buy/sell a home!!

"Rahul is simply superb! He made our dream home a reality!! Rahul partnered with us and thoroughly understood our buying requirements. During the process of buying new home we had to sell our existing home. It became quite complex to deal with Bankers, Attorneys, Realtors and associated contingencies from buying and selling front. Rahul was immediately available to answer any questions and his extensive knowledge, experience and expertise in real estate market helped us easily navigate from start to finish. Rahul relentlessly worked with us until we closed our new home. We were pleased to work with Rahul. Without a doubt I will recommend Rahul to anyone who is looking to buy/sell a home in near future!!" - Suresh and Raji
Read All Our Reviews...
Read Our Blog
Summit, NJ

Summit is a city in Union County, New Jersey. It is about 20 miles west of Manhattan. According to Bloomberg, Summit ranked as the 72nd richest town in America in 2018, with an average household income of $220,971. One report was that Manhattan's financial elite prefers living in Summit because of big houses, good schools and NJ Transit's rail link to Manhattan's financial district. Others suggested that the city has long been popular with traders, investment bankers, and money managers, with nearly 20% of Summit's residents working in finance and real estate.

Springfield Avenue is the town's main street. Unincorporated communities, localities and place names located partially or completely within the city include Brantwood Park and Tall Oaks. It is bordered to the northeast by Millburn in Essex County, to the northwest by Chatham and Chatham Township, both in Morris County, to the west by New Providence, to the southwest by Berkeley Heights, to the south by Mountainside and to the southeast by Springfield Township.

Downtown Summit
Downtown Summit has a variety of boutique stores and restaurants of different cuisines.

Arts and Culture
The Summit Opera House was originally built in the 1890s by the Woman's Christian Temperance Union as a dry entertainment hall and local W.C.T.U. meeting place. It currently houses Winberie's restaurant on the ground floor, and a church, office space, and apartments on the upper floors. It is located at Springfield Avenue and Kent Place Boulevard in downtown Summit. The Summit Playhouse features live dramatic performances. The Visual Arts Center of New Jersey on Elm Street diagonally across from the Summit Middle School is a professionally recognized regional art center with an art school and an exhibition program.

Public Schools
Students in pre-kindergarten through twelfth grade are educated by the Summit Public Schools. Schools in the district are Jefferson Primary Cente (grades PreK-K), Wilson Primary Center (PreK-K), Brayton School (1-5), Franklin School (1-5), Jefferson School (1-5), Lincoln-Hubbard School (1-5), Washington School (1-5), Lawton C. Johnson Summit Middle School (6-8) and Summit High School (9-12).

Private Schools
Kent Place School (NS-12), founded in 1894. Oak Knoll School of the Holy Child (K-6 coed; 7-12 for girls), Oratory Preparatory School (7-12), St. Teresa of Avila School (K-8), HudsonWay Immersion School (NS-5), Mandarin Chinese and Spanish immersion program.

Real Estate and Housing
Summit residential real estate is expensive as it is a very desirable place to live due to it's location and access via public transportation to New York City. Summit provides many housing choices for the buyer and renter. It hosts a number of antique homes and unique properties, Townhouses, Condos, Colonials, Victorians, and Contemporary Homes.

Public Transportation
NJ Transit's Morristown Line and Gladstone Branch merge at Summit station, providing frequent passenger service to Hoboken Terminal or New York's Penn Station. The train ride from Summit to New York is about 50 minutes (local) or 35 minutes (express). NJ Transit offers bus service to and from Newark on the 70 route with local Wheels service on the 986 route. Lakeland Bus Lines (Route 78) provides service to and from Manhattan during peak commuting hours.

Newark Liberty International Airport in Newark / Elizabeth is approximately 15 minutes away via Interstate 78.

Source: Wikipedia
Official Town Website:
https://www.cityofsummit.org/
Other Summit NJ Real Estate Websites

Summit Real Estate Website:
http://www.SummitLuxuryHomes.com
---
Summit City New Jersey Townhouses and Condominiums For Sale
Want additional information on any of these condos or townhomes, or a private showing? Please Contact Us, your Summit City NJ Realtors.