Instant Home Value
Praise / Our Reviews
"If you are looking for people who seamlessly blend extraordinary customer service, knowledge, experience, compassion and caring into one dynamic package look no further than this team. From giving you the bottom line, to answering late night panic calls on price negotiating they will be there for you through the entire process of selling or buying a home."

Greg James and Hope Kaufman, Home Buyers
"There are no words to thank you for all you did during the process of selling and buying our new house. You were not just a realtor, but a friend, therapist and confidante during a very stressful time. We cannot thank you enough for being 100% there for us - even when times got tough. You are truly the best at what you do. We send you a million thanks and all the best in the future. You are a wonderful person and will always be so appreciative for all you have done."

The Spitzers, Home Sellers
"My Experiences with them were Outstanding. I was Impressed with their Responsiveness and Professionalism. Their Knowledge of the Local Areas is Outstanding. Not once did I feel Pressured or Hurried. They were Always Available, Always Checking In, and just Overall Kind."

Karla & Felix Batres, Home Buyers
Read Our Blog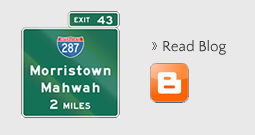 Questions Every Seller Should Ask A Real Estate Agent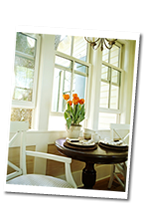 Getting these Answers will help you select the right agent and Sell With Confidence!

Thinking of selling? You'll probably interview one or more agents. You'll have them out to your home, receive their opinion of value, and talk about market conditions. Among these agents may be your next-door neighbor, your sister's friend, or some other family acquaintance, who just happens to have a real estate license. Before you sign a listing contract with anyone, you should ask the following important questions.

Warning: Some agents may not be prepared to answer such straightforward inquiries. But as a seller you have every right to ask these questions, and any professional agent should be happy to provide you with the answers.

Are you a full time professional, or do you have another job besides selling real estate?
Your best bet is to hire someone who is experienced and is active full-time in the real estate business. You won't get full service from someone who's partially occupied elsewhere.

Do you have a specific marketing plan for my home, and will you share it with us?
Find out, ahead of time, exactly what your agent will or will not do to sell your home. Ask about their Internet Marketing plan, as well as how they will market the property in your local area?

How many buyers/sellers did you work with last year? This year? How many of them bought/sold a home through you?
An average agent closes at least 10-15 transactions a year but that is just average and this all goes back to that saying that 20 percent of the agents are doing 80 percent of the business.

Do you have letters of recommendation from past clients, and may I call them?
Get the references and make the calls. One of the best ways to discover how someone will perform in the future is to investigate how they have acted in the past.

By having the answers to these questions up front, you can avoid misunderstandings, save yourself some grief and aggravation, and make certain that what you get from your agent is the same as what you expected.

Want to find out Our Answers to the above questions? We would be happy to answer them. Please Call Us.