Instant Home Value
Praise / Our Reviews
"If you are looking for people who seamlessly blend extraordinary customer service, knowledge, experience, compassion and caring into one dynamic package look no further than this team. From giving you the bottom line, to answering late night panic calls on price negotiating they will be there for you through the entire process of selling or buying a home."

Greg James and Hope Kaufman, Home Buyers
"There are no words to thank you for all you did during the process of selling and buying our new house. You were not just a realtor, but a friend, therapist and confidante during a very stressful time. We cannot thank you enough for being 100% there for us - even when times got tough. You are truly the best at what you do. We send you a million thanks and all the best in the future. You are a wonderful person and will always be so appreciative for all you have done."

The Spitzers, Home Sellers
"My Experiences with them were Outstanding. I was Impressed with their Responsiveness and Professionalism. Their Knowledge of the Local Areas is Outstanding. Not once did I feel Pressured or Hurried. They were Always Available, Always Checking In, and just Overall Kind."

Karla & Felix Batres, Home Buyers
Read Our Blog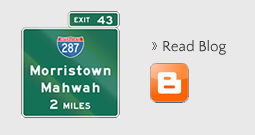 Is Your Condo or Townhome Under Water? Why Not Consider a Short Sale instead of a Foreclosure
Do You Owe More on your Mortgage than Your Home is Worth and Can't Afford the Payments? You might be able to Sell it for Less than you Owe - Without Having to Pay the Lender the Difference.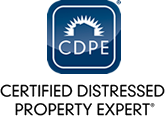 Here are the benefits of a Short Sale compared to a Foreclosure:

We will help you Sell your house.
The Lender will usually pay the Broker's Fee.
And You Get to Protect Your Credit Score.

We have Specialized Training and Experience in handling Short Sales and are one of the very few Real Estate Agents in the nation who have earned the CDPE -Certified Distressed Property Experts designation and have expertise in Foreclosure Avoidance and handling Short Sales.

Call Us TODAY for a Confidential Consultation to see if you qualify for a Short Sale!
---
Why Not Be Foreclosed? Why Sell Short Instead?
Below are some reasons Why a Short Sale can be Better than a Foreclosure:
Avoid the foreclosure stigma – Homeowners will always have to disclose that they had a foreclosure on any mortgage application and (many job applications) that they submit in the future. This can have an adverse affect on their future mortgage rates. Foreclosure is asked about specifically in credit inquiries. There is no seven-year time limit on this item.

The Lender Pays Realtor Commission - Yes that is correct, in a Short Sale most lenders will pay the Realtor's Commission.

Protect credit score – Credit scores will be lowered by 300-plus points (per loan) by foreclosure. The impact of a short sale—about half that much.

Improve eligibility for a government insured loan – The homeowner will be ineligible for a government insured loan for 5-7 years (only two years in a short sale). A foreclosure is the one credit report item that is almost impossible to have repaired.

Avoid a deficiency judgment – Lenders can seek a deficiency judgment against the homeowner and collect any amount they do not recover at sale.

Protect employment prospects – Many employers run credit checks on prospective employees. Foreclosure is one of the top items that will put a potential new hire, or even current employment, in jeopardy.

One More Tip: Don't believe everything you read about how long short sales take and how few get finalized. Short sale timelines, while still longer than normal, are shrinking as lenders get their paperwork act together. Find out who the top short sale agents are in your market. These pros are closing 70 to 90 percent of the short sales they represent—more than three times the national average. They know where to find buyers, and how to negotiate the buyer's offer effectively with lenders and get the deal closed—so the homeowner can move on with life and recover.

Please Contact Us for more information.